Together with Seoul, South Korea, based fashion brand YARN we designed and I illustrated a beautiful and playful silk scarf. Scarf is 100% silk, printed in Italy. Size 90x90cm.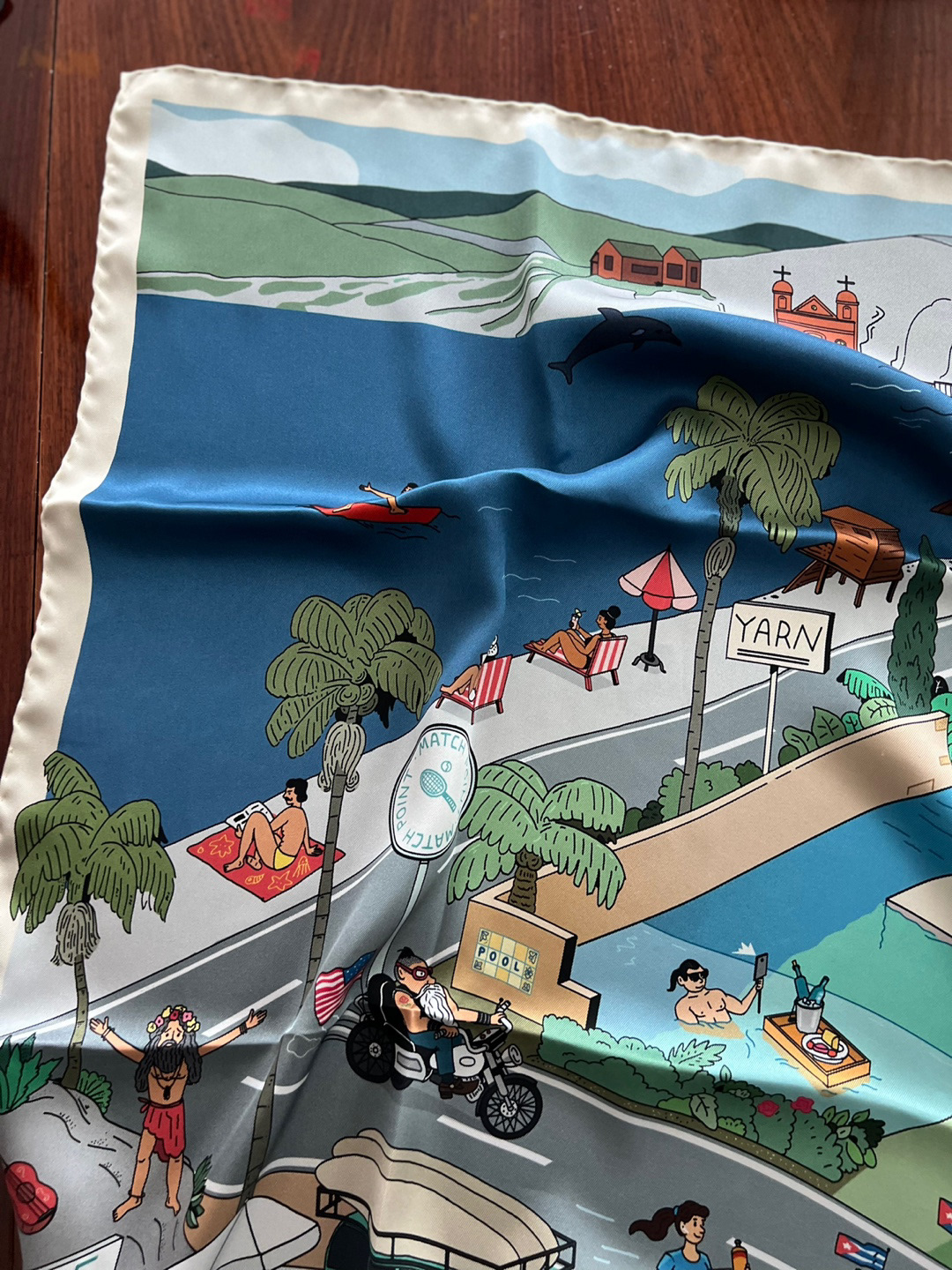 Color theme changing and some comments from the client.
Initial color palette was changed from warmish yellow into more grey-greenish color palette.